Mazda Mazda6 vs Chevrolet Malibu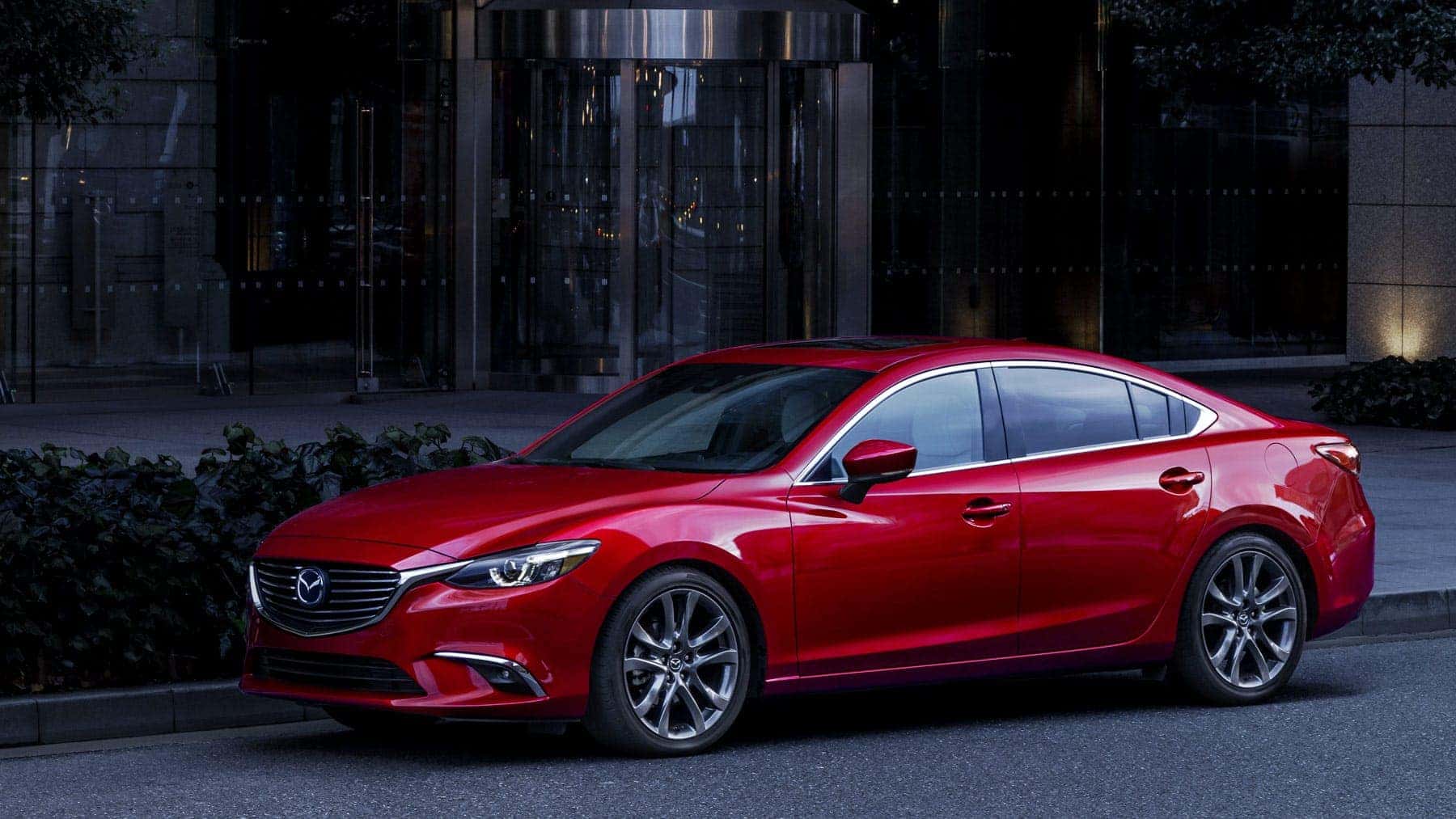 ---
Compare the 2017 Chevrolet Malibu to the 2017 Mazda6 in West Springfield to See Which Midsize Sedan is the Right Fit for You
Thinking about the new 2017 Chevrolet Malibu in West Springfield? If your new dream car is made up of all things style, comfort, performance, efficiency, and fun, there's another model you may want to consider: the stunning new 2017 Mazda6. Both stylish, both well-equipped, and both spacious for tall drivers and passengers, the Mazda6 and Malibu are both fine options for those in Chicopee, Westfield, Hartford, and Manchester, CT looking for a great daily driver.
Compare the 2017 Mazda6 vs 2017 Chevrolet Malibu below to explore features and options and see which of these sedans will be a better match for your unique needs and lifestyle.
Style and Design: 2017 Mazda6 vs 2017 Chevy Malibu
While the Mazda6 will run you a bit more per month for a lease or loan, any Mazda driver can tell you it's well worth the cost. The sleek and sporty style of the Mazda6 far outclasses the comparably outdated and bland look of the Malibu. And inside, the differences are even wider.
The 2017 Mazda6 offers standard features like automatic climate control with separate toggles for driver and passenger–at the same trim level, the 2017 Malibu doesn't
For long hours in the car, the Mazda6 offers substantial comfort, with standard Driver Multi-Adjustable Power Seat and Front Manual Lumbar Support–the Malibu makes you pay more
Fog lights are optional on the Mazda6 but aren't available on the Malibu
Surprising features like Signaling Exterior Mirrors and Rain-Sensing Wipers are also standard on the Mazda6 Touring–but not available on the Malibu LS
Power and Performance: 2017 Mazda6 vs 2017 Chevy Malibu
The new Chevrolet Malibu is selling itself as a viable alternative to a luxury sports car–but can it even compete with the Mazda6 and its advanced engineering and host of SKYACTIV® technology?
Standard horsepower for the Mazda6's 2.5-liter four-cylinder engine outpaces the Malibu's tiny 1.5-liter four-cylinder engine
Love that true sport feel of a driver's car? The Mazda6 gives you more options for manual/stickshift driving; the Malibu moves quickly to an automatic-only option
Fuel economy estimates are similar for both the Mazda6 and the Malibu
Neither the Chevy Malibu nor the Mazda6 offer AWD systems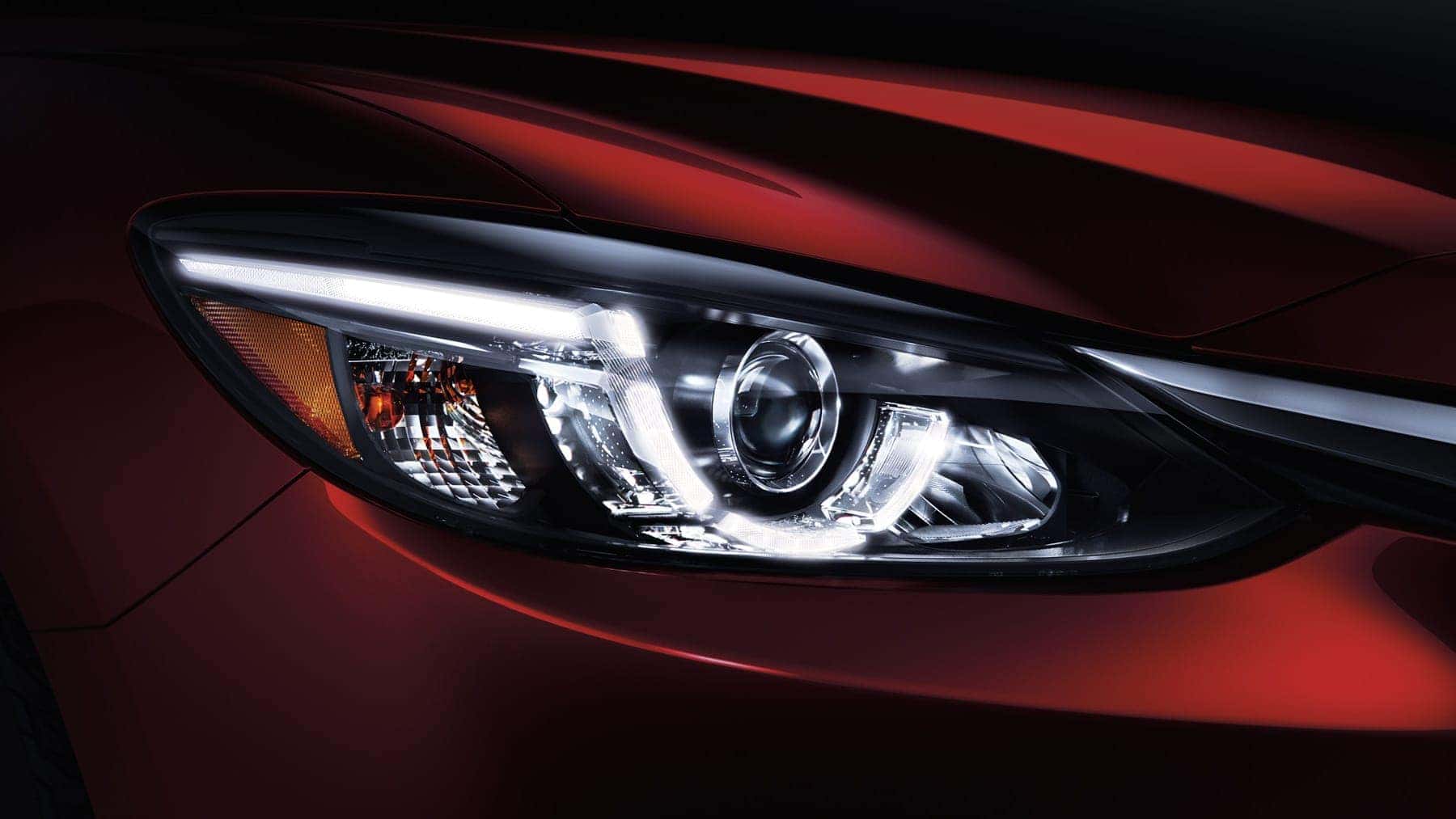 Convenience and Technology: 2017 Mazda6 vs Chevy 2017 Malibu
From the inside out, the new Mazda6 was built to be a true driver's car. That's why every seam, stitch, switch, and swatch has been crafted for the ultimate in comfort and connectivity. Explore Mazda6 technology, premium materials, and amenities to see if the Malibu can accurately compete.
MAZDA CONNECT infotainment comes standard on every new Mazda6 model, with features like Bluetooth, rear-view camera, and a touchscreen radio–these features will cost you more if you buy the Malibu
At higher trim levels, the Mazda6 offers more safety systems as standard than the Chevy Malibu, including Lane Departure Warning System (LDWS), Blind Spot Monitoring (BSM), Forward Obstruction Warning (FOW), and Rear Cross Traffic Alert (RCTA)
Like to throw it back to the old days sometimes? The Mazda6 comes standard with a CD player and changer for those times you crave your old mixes. The Malibu doesn't give you that option
Both sedans offer available Bose premium audio–but the Mazda6 offers eleven speakers to the Malibu's nine
---
Explore the New Mazda6 to See Why the Chevy Malibu is Old News
With more standard horsepower, more standard features throughout the lineup, and a fresher style, it's easy to see why drivers in West Springfield and beyond are willing to spend that little bit extra to get a Mazda6 instead of a Chevy Malibu sedan.
Visit Balise Mazda to check out this new midsize car for yourself, or research new Mazda6 models online to learn more about the model, to explore inventory, and to browse your options for a lease or loan.