AWD Mazda Models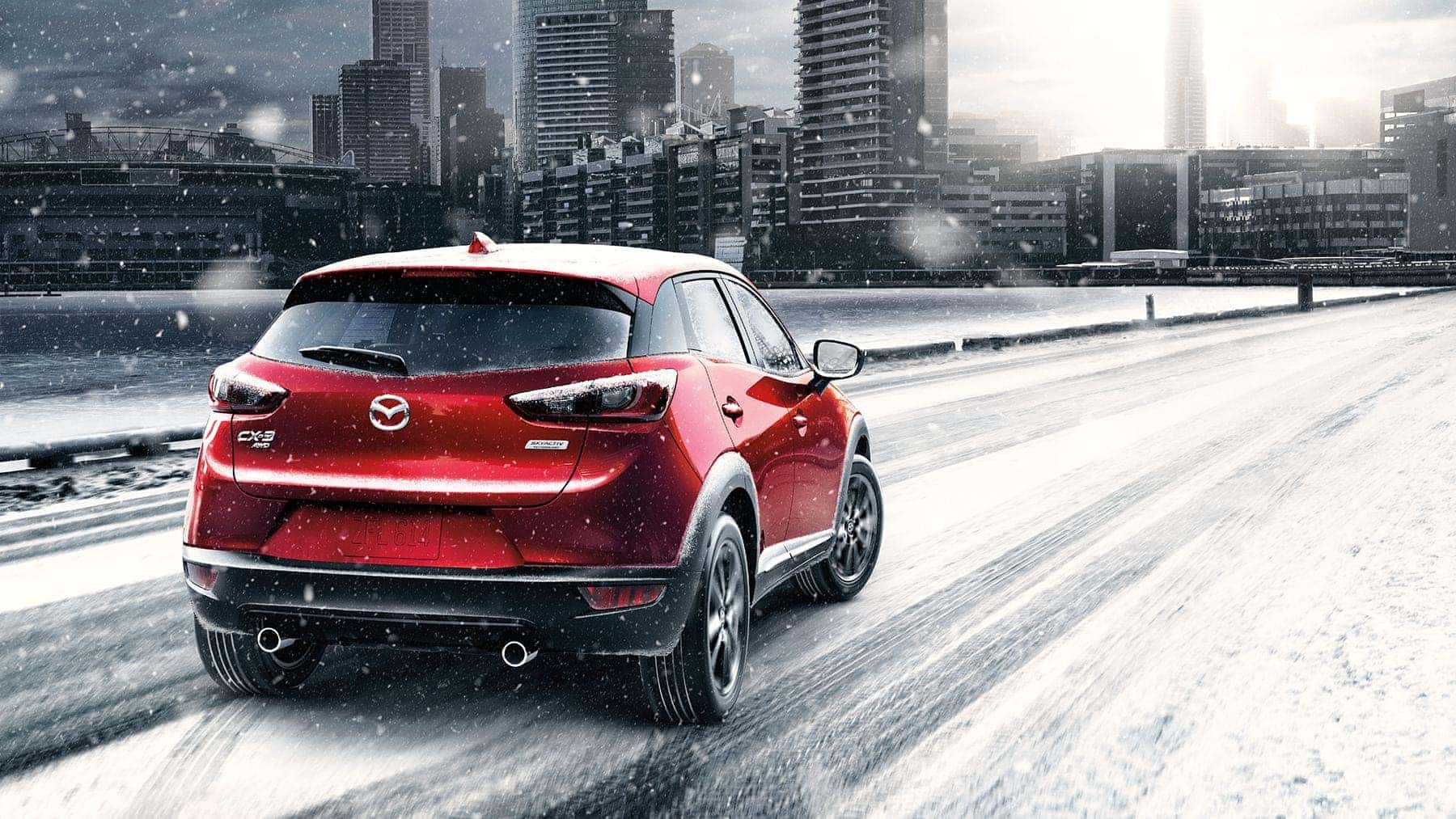 Mazda's i-ACTIV AWD® System is Leading the Industry
Whether you love to chase down storms in nasty weather, you're always seeking out the best powder days, or you prefer to stick to the roads only when it's clear and sunny, you may still be wondering if all-wheel drive is a good choice for you in West Springfield, Chicopee, Westfield, Hartford, or Manchester CT.
And while there are a variety of automakers that offer modern all-wheel-drive functionality–including Subaru, Honda, Hyundai, and Toyota–we've got reason to believe that Mazda's advanced i-ACTIV AWD® System is going the be the perfect fit for your active and busy lifestyle.
---
How Does Mazda's i-ACTIV AWD® System Work?
Like all AWD systems currently on the market, i-ACTIV AWD® works to distribute torque between the front and rear wheels. However, unlike other products, i-ACTIV AWD®–a fully-autonomous AWD system–is proactive, rather than reactive. The system monitors a variety of conditions, including the road, engine, transmission, weather, windshield wiper use, internal and external temperatures, yaw-rate sensors, and steering, roughly 200 times per second. Twenty-seven sensors work in seamless integration to decide which wheels will need the most torque.
i-ACTIV AWD® sends about 98% of power to the front wheels in ideal driving conditions, allowing for AWD Mazda models to be some of the most fuel-efficient on the roads; however, when rough roads or nasty weather rears their ugly heads, your Mazda will be able to push up to a 50/50 even distribution of torque to the front and back wheels as necessary. This gives you the feeling of 4WD without the clunky handling or the fuel penalties.
AWD FAQ: What Do You Want to Know About the i-ACTIV® Drive System?
Is all-wheel drive different from the four-wheel drive?
Fundamentally so; four-wheel drive must be turned on in order to work, and engages all four wheels simultaneously without an automatic distribution of torque. It must be turned off most of the time to save on gas and on tire wear.
Can AWD benefit me–even if I live somewhere without a ton of snow?
Absolutely; the benefits of AWD go far beyond just snow and ice; AWD offers enhanced traction on dry and wet roads, on pavement and on sand, gravel, and mud, and in both hot and cold temperatures.
Is all-wheel drive worth it?
That answer is really up to you–but since sales on AWD cars in MA have gone up consistently over the last few years, we'd have to say that all-wheel drive is worth it to those who want to get the most out of their drive.
Can the all-wheel-drive be turned off, like the four-wheel drive?
All-wheel drive can't be turned off; but, since Mazda has so carefully engineered their AWD system to feel and ride like a front-wheel-drive system–with all the best benefits of both kinds of systems–you'll never have a need to be without it.
Does the Mazda3 have all-wheel drive?
Sadly, neither the Mazda3 sedan nor Mazda3 hatchback yet have all-wheel drive offered as optional equipment.
So, Which Mazda Models Offer i-ACTIV AWD®?
Currently, only three North American Mazda models offer i-ACTIV AWD® as optional equipment, as part of the brand's process to fully integrate SKYACTIV® TECHNOLOGY into every model across the lineup:
However, though only Mazda SUV's currently offer all-wheel drive, we at Balise Mazda remain hopeful that the advanced technology, incredible efficiency, and rugged capability of this AWD system will soon be available in other sedan, hatchback, and roadster models, too.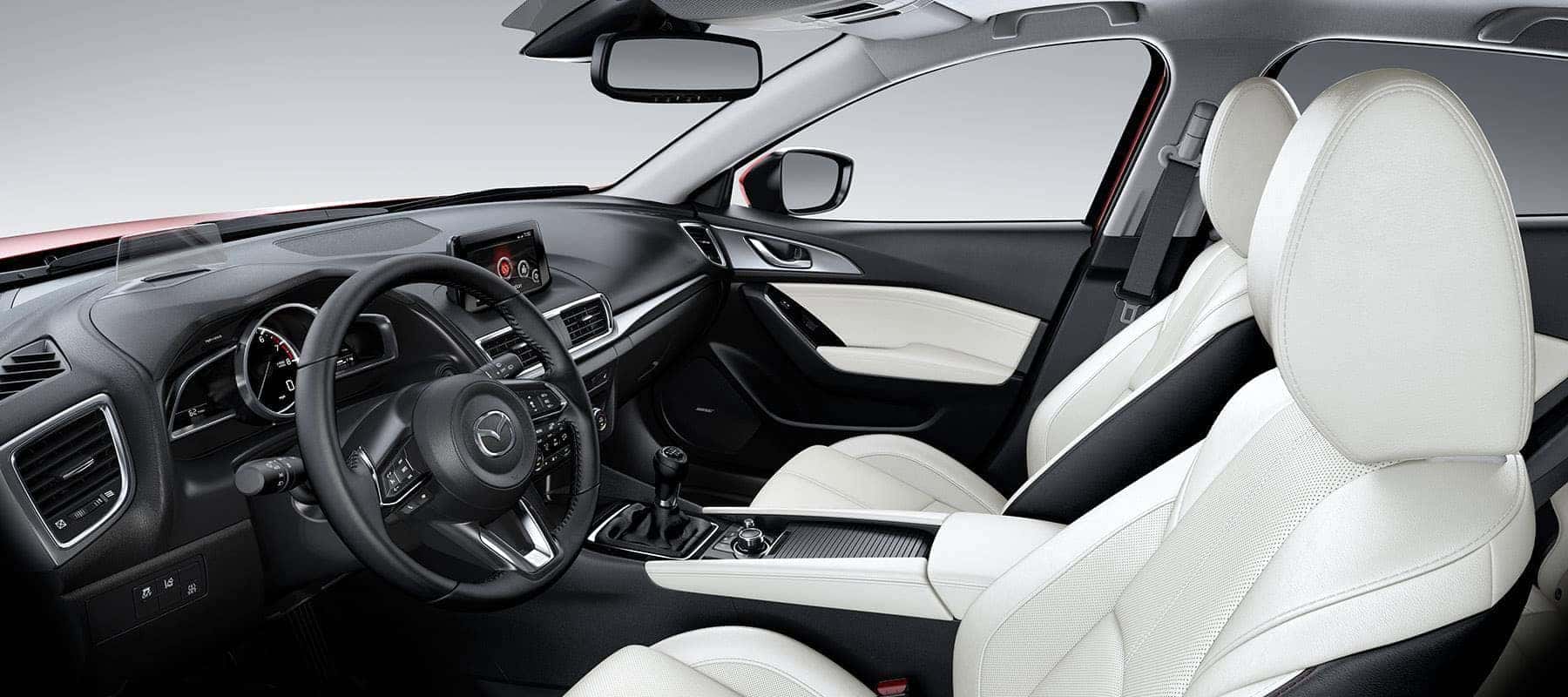 ---
Test Drive an AWD Vehicle at our West Springfield MA Dealership!
Research AWD Mazda models online to see if one of these vehicles will be the right fit for you, or visit Balise Mazda in West Springfield to take a test drive–and feel the difference of the fully-autonomous i-ACTIV AWD® system.